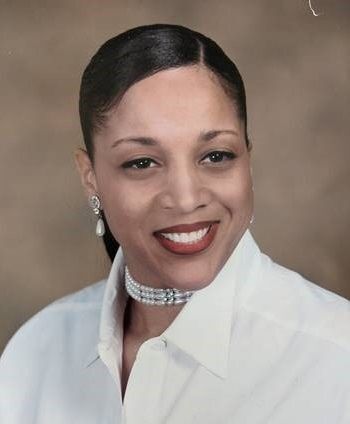 Deborah A. Robinson, Chief Executive Officer (CEO)
Born in the City of Trenton and raised in Ewing Township, Deborah remains a lifelong resident of the State of New Jersey.  Graduating Summa Cum Laude, Ms. Robinson holds a Master's in Administrative Science from Fairleigh Dickinson University, a Bachelor of Arts with a Concentration in Law and Justice from Rider University, with an Associate degree in Paralegal Studies from Mercer County Community College.
Deborah's heart for people and her belief that better is always accessible is evidenced everywhere she has been in leadership.  She is passionate about providing and enhancing access to a better quality of life for the populations she serves.  Deborah believes that when education and preparation meet opportunity life can be changed for the better.  The quality and character of her demonstrated leadership has left the communities she served with a sense of hope and sustainable excellence.  Deborah has empowered individuals and communities and their voices continue to resonate long after she has moved on to other endeavors. 
A proven community leader and organizer, Deborah brings a wealth of experience as evidenced in her former role as the C.E.O. of the Martin House Foundation.  Under her leadership, Martin House successfully completed the "100 homes for 100 Families Campaign" and bolstered a female headed housing community.    Additionally, Martin House established a Nationally Accredited Abbott pre-school/after school care programs, summer camps, Clothing and Furniture store, CDBG initiatives, and ribbon cutting ceremonies to celebrate ground breakings all over the City of Trenton.   In addition, her partnership with another FQHC in the Trenton area gave way to her healthcare experience overseeing administration of a mobile unit as well as Grant Administrator for the State of New Jersey's School Base Education and Healthcare Programs.  Prior to joining the Martin House Foundation, Deborah was employed with the State of New Jersey Attorney general's Office and the New Jersey, Department of Corrections.    
Deborah is warm, affable, principled and charismatic.  Along with her integrity, the power of her personality, education and experience poised her to build collaboratives with partners in state and local government, NGOs, and the faith-based community.  She has been able to impart her vision and have it grasped and supported by partners to the benefit of all parties.  Deborah was awarded the "Citation for Achievement" award from Rider University, College of Continuing Studies for exemplifying special strengths in the pursuit of education, while making noteworthy accomplishments as a fulltime student, fulltime employee and single mother.  Deborah has worked diligently to mentor her son through mental, physical and spiritual aspirations.  Her son Brandon is the light of her life.
Deborah's journey with the JRF began October of 2021, and she officially took on the reigns in April of 2022. It has been an exciting 2 months, filled with employee and community engagement, program management and review of grant administration.  A true philanthropist at heart, Deborah will effectuate the mission of the JRF through providing quality health care, community and school-based services, volunteerism and adult services for those in need within the 8 surrounding communities we serve! 
We are excited about the possibilities and trajectory to come! One People...One Heart!