Jewish Renaissance Family of Organizations Sponsorship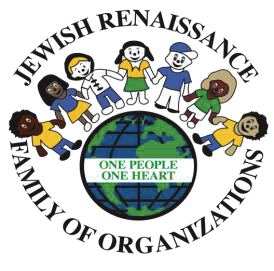 About the Jewish Renaissance Family of Organizations
As a young boy, Dr. Alan Goldsmith had, foremost in his mind, the idea of helping the needy of the world. By 1996, he had established a foundation to carry out this work, The Jewish Renaissance Foundation (JRF). From this, he then created the Jewish Renaissance Medical Center (JRMC), the nation's first-ever faith-based federally qualified healthcare center.
Dr. Goldsmith worked tirelessly, collaborating with many groups to make these organizations flourish. Along the way, he earned many local, regional and nation awards in the areas of healthcare, poverty reduction and humanitarianism.
Today, the Jewish Renaissance Family of Organizations has blossomed further.
It is an interconnected array of health care and social service organizations providing services in Perth Amboy and Newark and the surrounding areas.
Newer additions are the Boys & Girls Club of Perth Amboy, the Carteret Unit of the Perth Amboy Boys and Girls Club©, five-school based health care centers within different schools in the Newark Public School system, two state-of-the-art mobile medical/dental units that bring care directly to the poorest neighborhoods and the Jewish Renaissance Community Development Corporation (JRCDC).
The JRCDC is our latest initiative and has brought six low-cost homes to families in need. With a staff of over 300 professionals, the Jewish Renaissance Family of Organizations serves and cares for over 50,000 individuals in over 30 communities in New Jersey and beyond.
How You Can Help
We are funded from many sources including county, state and federal governments, charitable foundations and corporations. In addition to our services-based funding, we receive strong community support at our fundraising events and community fundraising efforts as well as support from the business community and our elected officials. However, to serve our communities today and into the future, we must significantly expand our capacity in order to serve a dramatic growth in demand for our services. This has led us to embark on a major capital fundraising initiative to raise at least $5 million to provide for the additional services and facilities for those in need in the communities we serve.
We look forward to you being part of our mission and help us succeed in the work we do.
Contact 732-376-6642