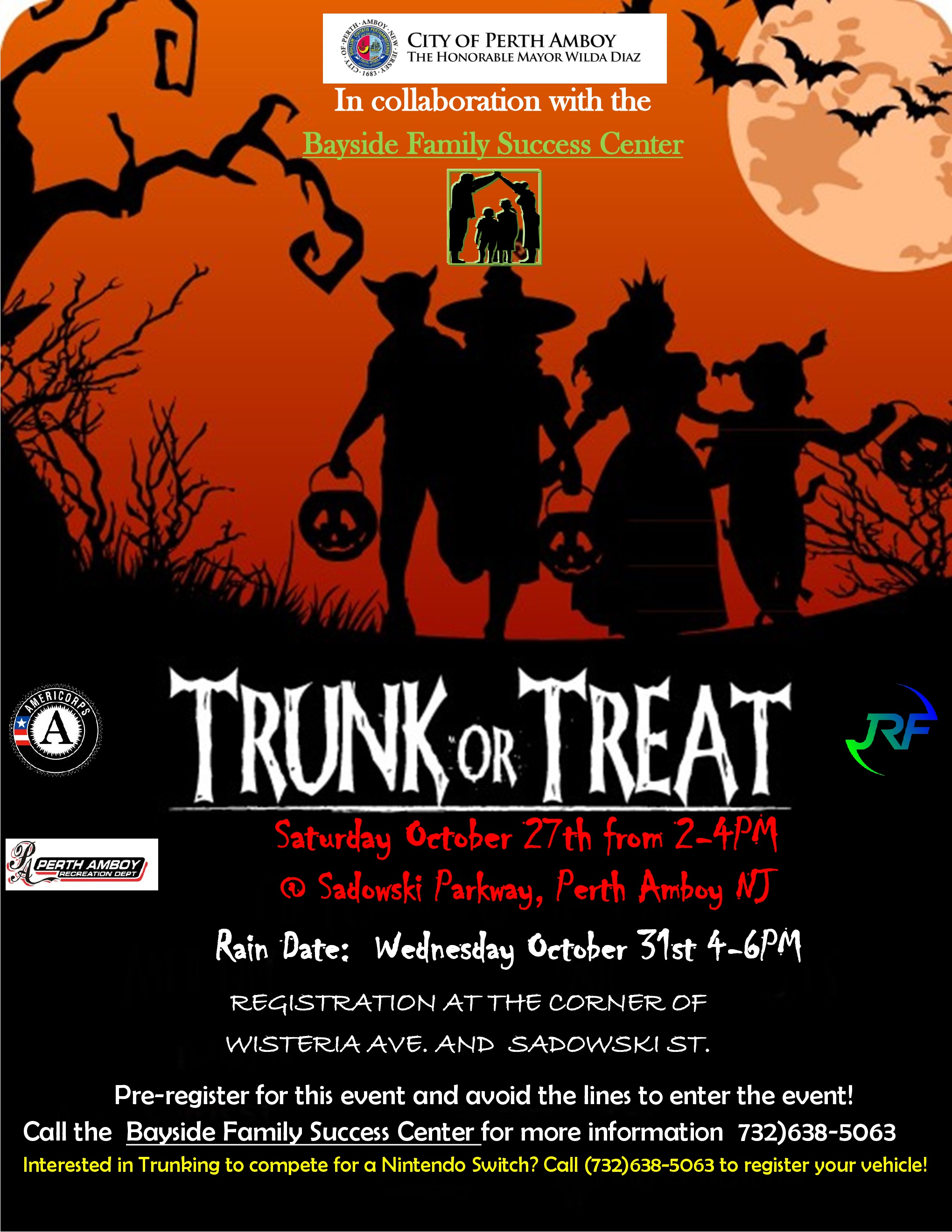 Trunk or Treat is a family-centric event purposefully created as a safe alternative to trick or treating from house to house. Trunk or Treat provides a controlled environment in which families go trick or treating from car trunk instead of traditional customs.
This event strongly suggests that children are accompanied by their guardian to trunk or treat safely. This event is open to Middlesex County families.
There will be music, decorated car trunks, inflatables and lots of candy
Prizes for: The favorite car trunk and Costumes
Registered trunks must bring 4-6 bags of candy on the day of the event.