Financial Peace University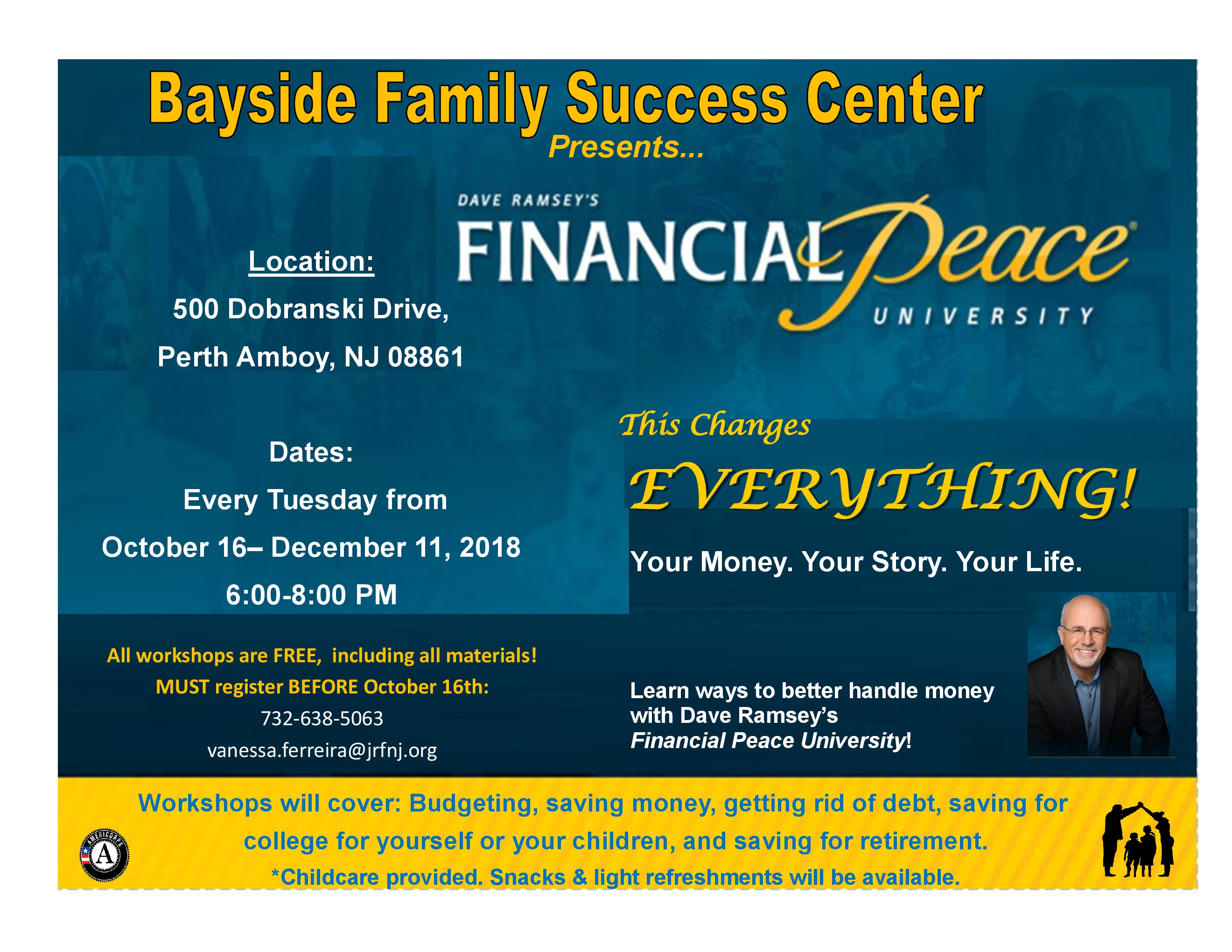 Financial Peace is a 9 week interactive financial literacy class that touches
on not only how to save, budget and get rid of debt
but also on how to plan to save for college and buy a home.
Workbook and Financial tools provided to all who register.
Childcare provided to all those who register in advance.
Snacks and Light refreshments provided for every class.