Optical Academy eye exam day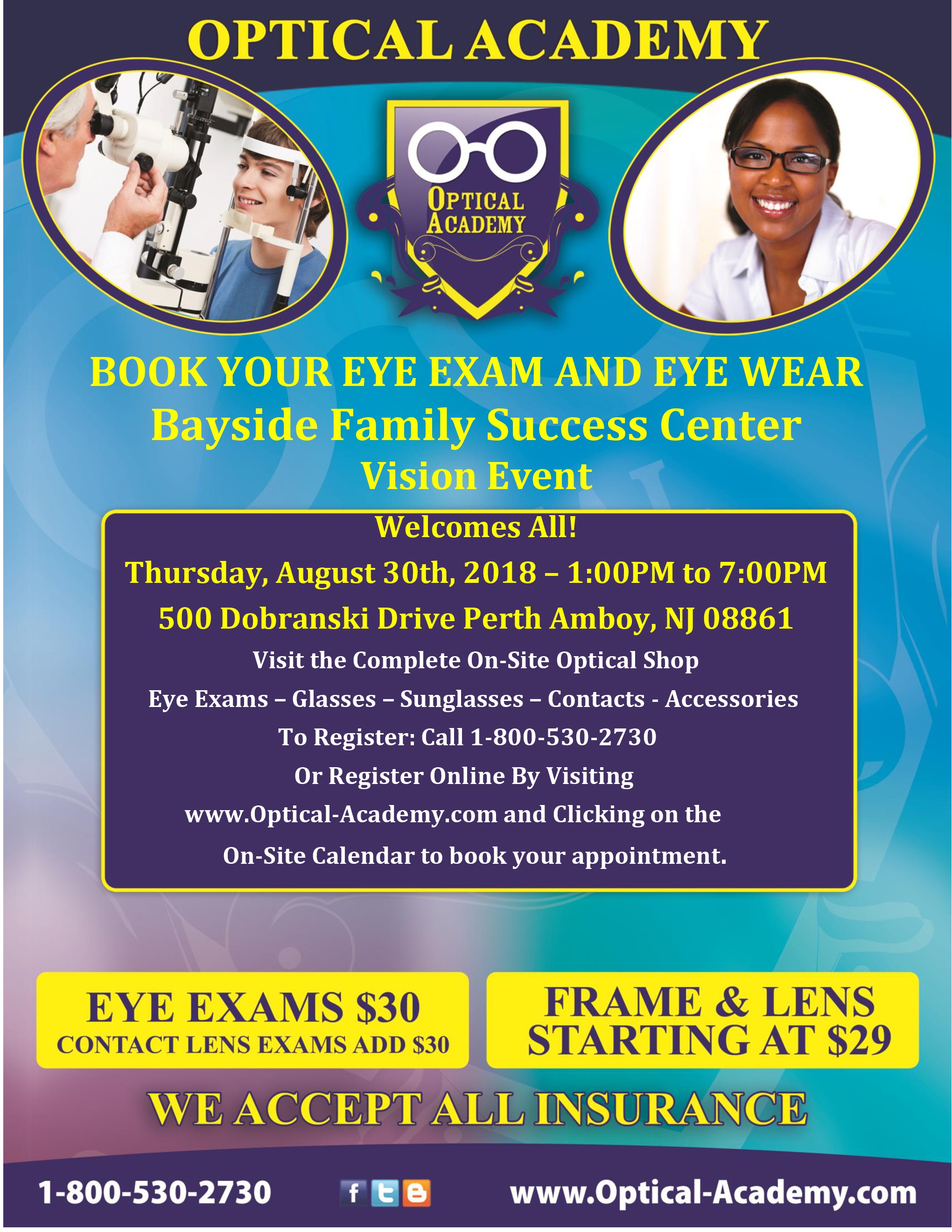 We are very excited to share this great opportunity!
The Family Success center has partnered with Optical Academy to bring their services to the FSC on Thursday, August 30th. Services include an eye exam and discounted prices on frames, contacts and accessories. You can visit the complete on-site optical shop for details on Eye Exams – Glasses – Sunglasses – Contacts - Accessories.
Cost: For individuals without insurance, an eye exam will only cost $30.
For those with insurance, they take all major insurances with vision coverage, including VSP.
What Optical Academy will do is run the insurance, determine the benefits, and honor your copay, if eligible. If the benefits have already been utilized, you can opt out from using your insurance and pay the subsidized amount of $30 for the exam.
Goal: The FSC's goal, in partnership with Optical Academy, is to service at least 50 individuals. If they are able to service at least 50 individuals at this event, then FSC will be able to service at least 10 individuals without insurance for FREE.
To Register: Call 1-800-530-2730
Or Register and book an appointment by clicking the "REGISTER" link below.
(IF you have insurance, have your insurance card handy. After registering, someone from Optical Academy will reach out to you to confirm your information and appointment)