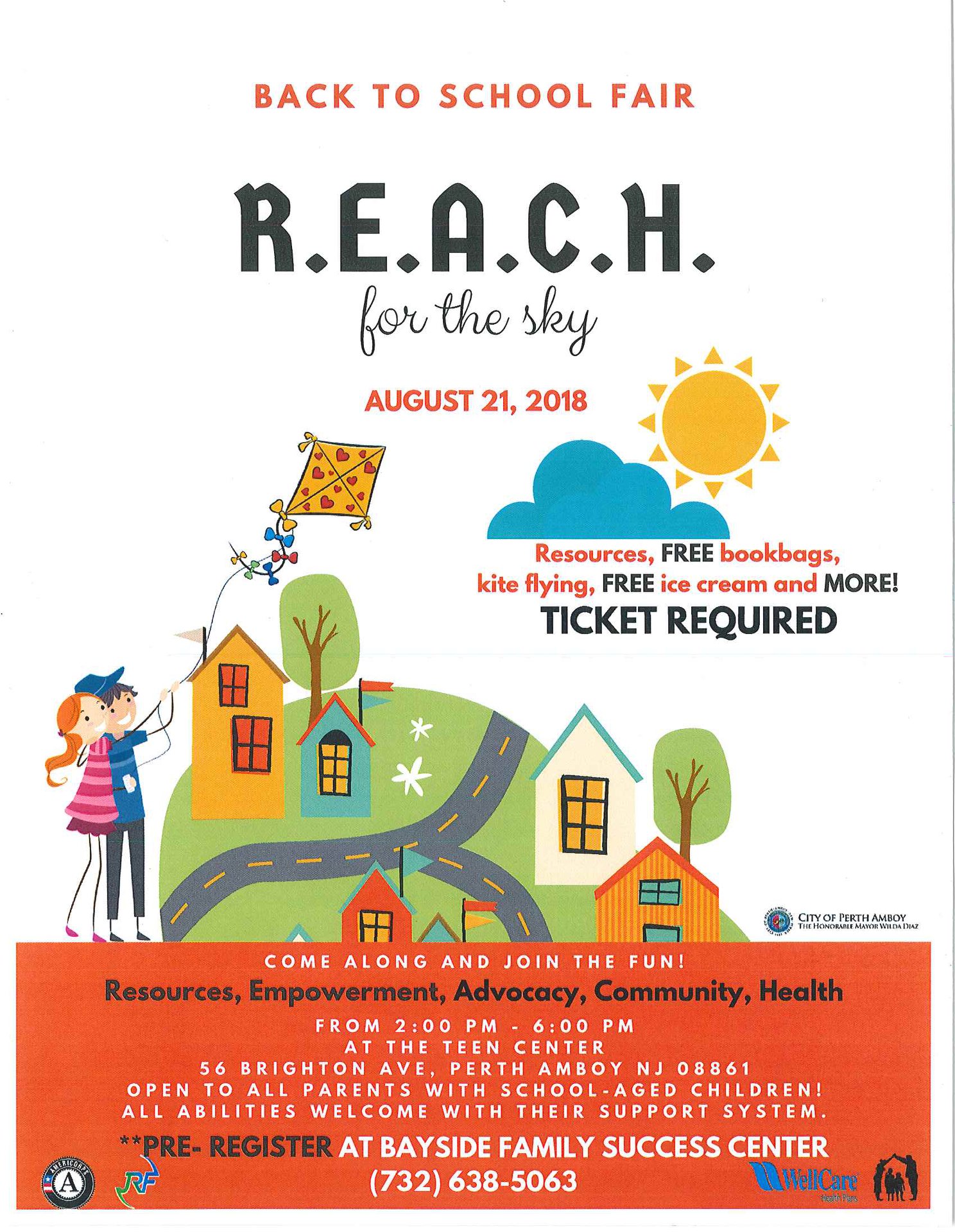 The Jewish Renaissance Foundation would like to invite you to attend our "R.E.A.C.H. (Resources, Empowerment, Advocacy, Community, Health)" event in recognition of: August's National Back to School month and October's Mental Health Month.
The FSC will be partnering up with P.A.R.T.N.E.R., WellCare, JJ Elek Realty Co., of Woodbridge,
The Raritan Bay Area YMCA and the City of Perth Amboy to provide a "Back to School"
fair around mental and behavior health resources.
All families in attendance will receive free book bags and supplies to start the new school year, as well as an opportunity to fly a kite with our kite expert volunteers in our waterfront area.
Book bags prize, full of school supplies for families in attendance.
To REGISTER
Call: (732)638-5063