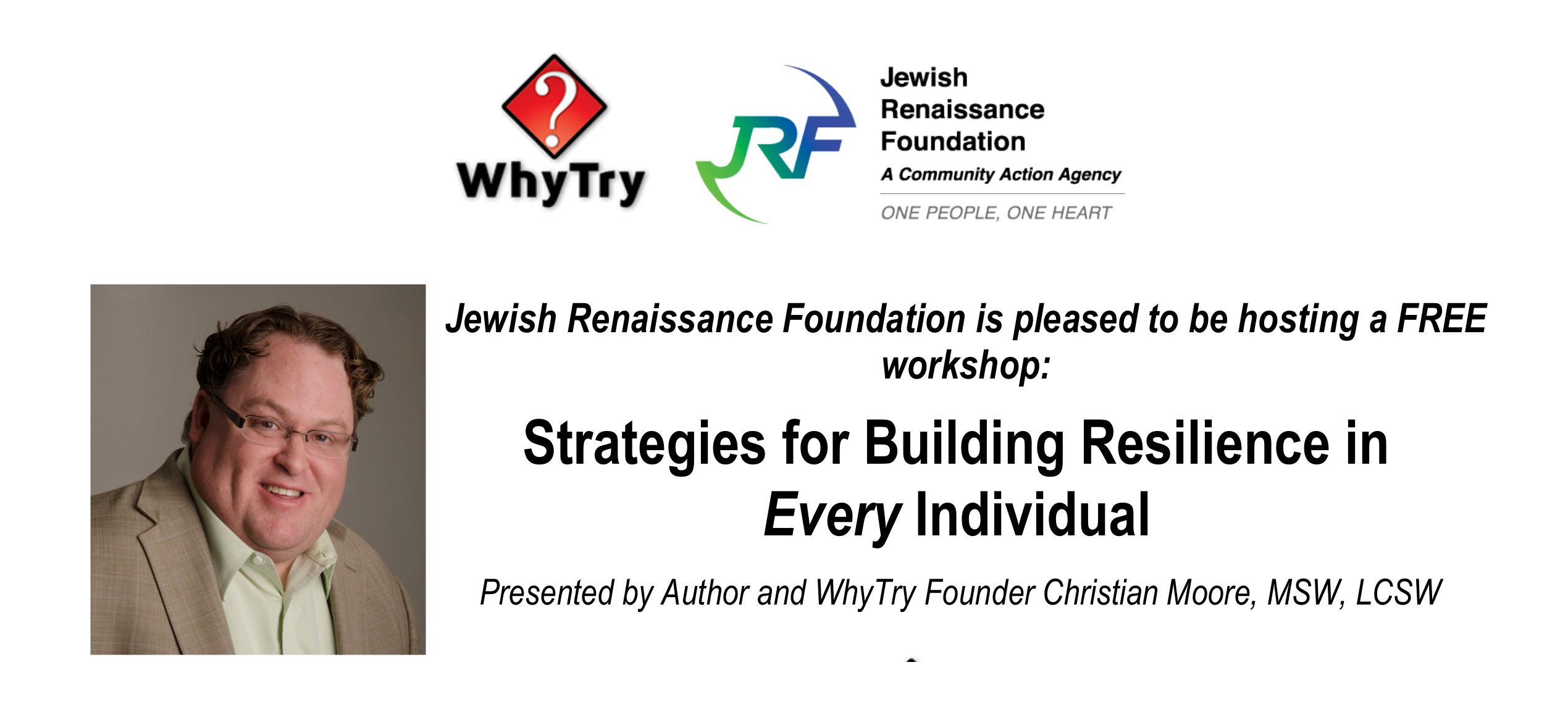 The WhyTry Program uses a series of ten visual metaphors to teach social, emotional, and leadership principles.
The program's unique multisensory approach caters to every learning type, and has been used in over 22,000 schools and organizations worldwide with 2.5 million students and counting.
The WhyTry Program has been proven to increase GPA and graduation rates, reduce failure and expulsion, decrease rule breaking behaviors, improve self-concept and emotional health, increase resilience, and improve academic progress in all areas.
APRIL 24th from 9am-12pm. Light refreshments will be provided.
Register BELOW