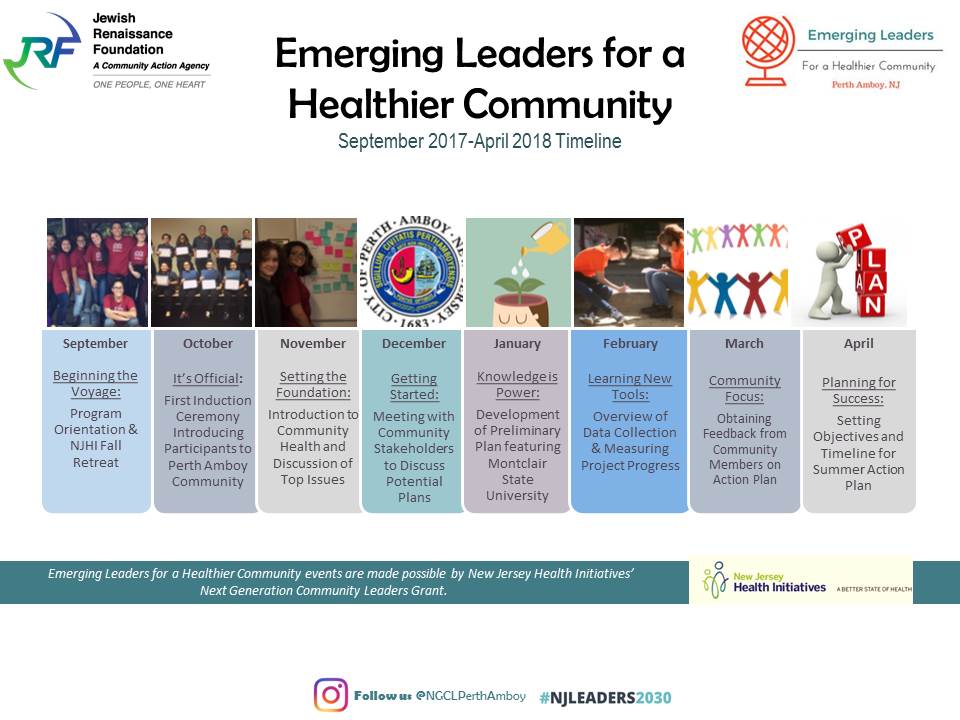 What's New?
The fifteen participants chosen to participate in the Emerging Leaders for a Healthier Community Institute have been working together since the start of the program with both passion and enthusiasm and have proven to have a unique perspective of the health issues in the community. Since the launch of the program in September, the Emerging Leaders of Perth Amboy have gained a better understanding of population health, the social determinants of health, and the prominent health issues impacting the City of Perth Amboy.
During last month's Emerging Leaders meeting the participants narrowed down a list of health issues to three relevant concerns. These issues, which will center their action plan are mental health, education and traffic and street safety. Through numerous discussions and activities, the Emerging Leaders have expressed specific interest in the impact depression and stress have on the mental wellbeing of high school students in Perth Amboy. They have also expressed interest in design improvement that, according to them, is needed for pedestrians, bicyclists, and motorists to share and use the street safely.
This month, with the help of Perth Amboy's Culture of Health Leadership team participants will solidify a final priority health issue and begin to brainstorm potential activities that will effectively shape their action plan set to be unveiled in the summer of 2018. The Jewish Renaissance Foundation and the participants of the Emerging Leaders Institute are pleased with the program's progress, thus far, and are very excited to see what the next year will bring as we continue to work toward a healthier Perth Amboy while also building a strong cohort of next generation community leaders.