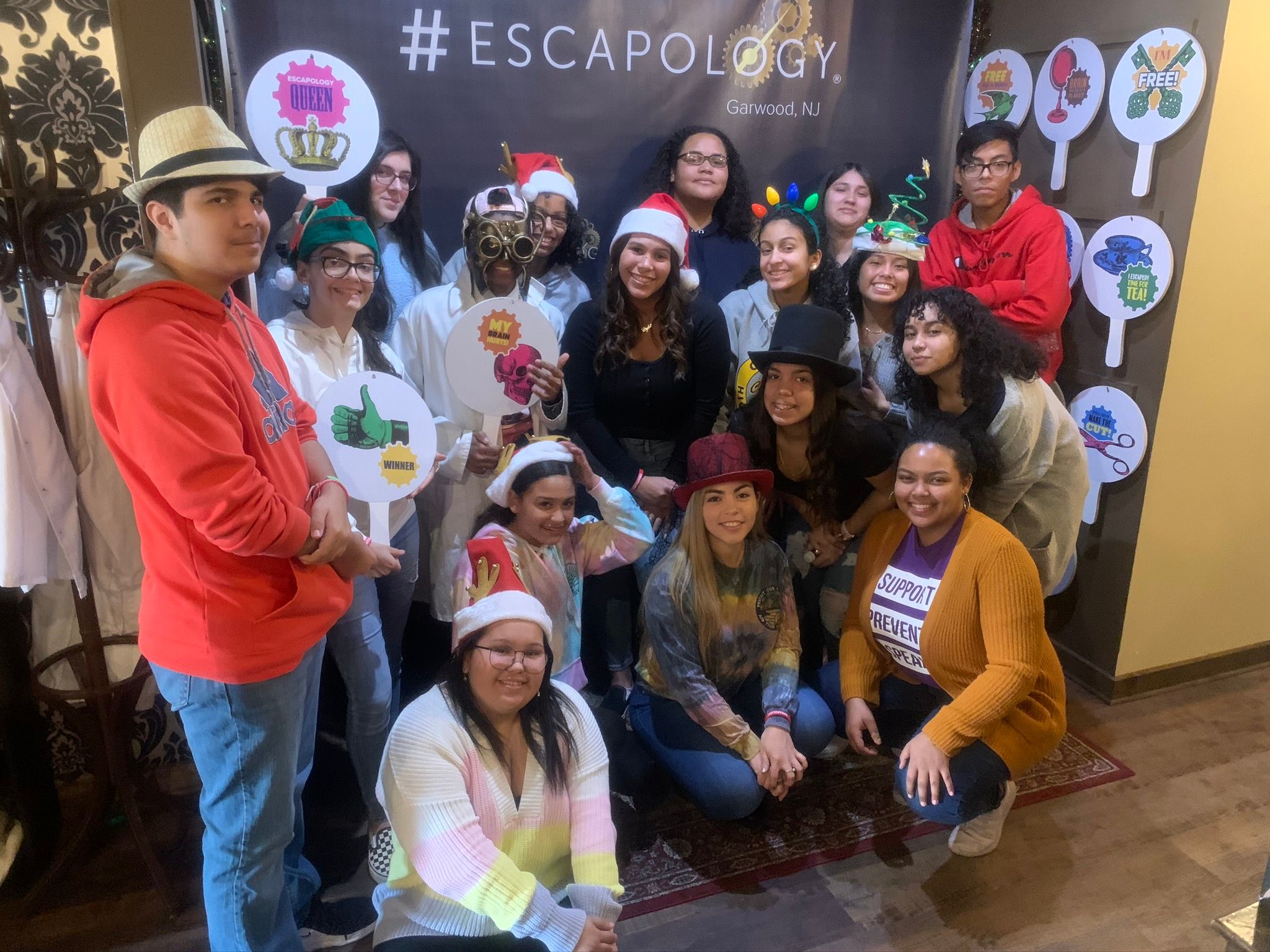 What's New:
The Emerging Leaders for a Healthier Community Institutes has successfully recruited its 3rd cohort of members! All 13 participants vary in ages from 13-18 years old. Thus far, the youth have participated in all 6 of the mandatory monthly meetings which began in October 2019. Since then, the Emerging Leaders of Perth Amboy have gained a better understanding of population health, the social determinants of health, and the prominent health issues impacting the City of Perth Amboy.
Thanks to many guest speakers and stakeholders who support the Program, the third cohort has decided to focus their summer action plans on community beautification and carbon monoxide awareness. Through numerous discussions and activities, the Emerging Leaders have expressed specific interest in impacting resident's health through the use of art, such as murals and cleaner streets. They have also expressed interest in designing door tags and brochures which will highlight safety measures one must take in the event carbon monoxide is detected. In addition, through the use of several different social media platforms, the members hope to educate other youth, like them, about carbon monoxide and how severe and deadly it can become.
In the upcoming months, the program has planned an overnight retreat created to strengthen the youth's bond before they carry out their action plans throughout the 8 weeks of employment. The Jewish Renaissance Foundation and the participants of the Emerging Leaders Institute are pleased with the program's progress, thus far, and are very excited to see what the next year will bring as we continue to work toward a healthier Perth Amboy while also building a strong cohort of next-generation community leaders.
COVID-19:
As the Emerging Leaders Program continues during these very unprecedented times, there have been minor adjustments made which we would like to inform you about.
Regularly scheduled face-to-face monthly meetings have now been transitioned into virtual ones. By utilizing the ZOOM video chat platform, the program has been successful in keeping track of the timeline of the program. On Tuesday, March 31st, all 13 Emerging Leaders, 2 AmeriCorps coaches, 2 Emerging Leaders Alumni and the Program Coordinator participated in the 3 hour-long meetings. Thanks to our dedicated members, coaches, and mentors, we had a successful time sharing experiences, playing virtual games, identifying stakeholders, and detailing the next steps. The program plans to continue conducting monthly meetings virtually until further notice.
In the meantime, all Emerging Leaders members have access to the Emerging Leaders Website (link below) where they can access PowerPoint presentations, monthly homework assignments, permission slips, and more.
https://sites.google.com/view/emergingleaders2020/home
If you would like to stay updated with program details and events please visit our Instagram page: @NgclPerthAmboy 
https://docs.google.com/forms/d/e/1FAIpQLSc5kqn2TcmEE1Ymwsv6idJ8qbz46daTJl-bGcoGrsFvGQEhHg/viewform