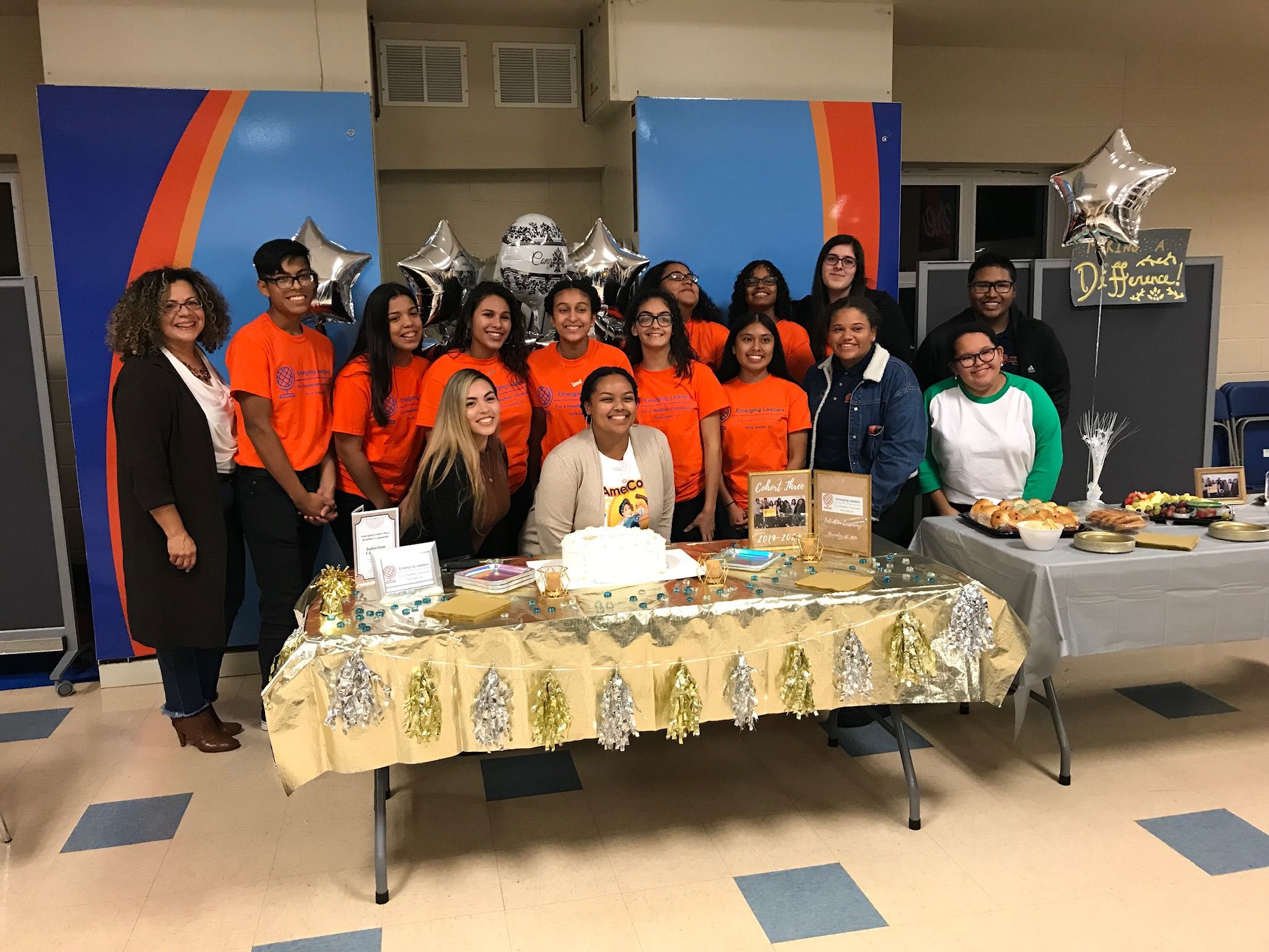 ABOUT THE PROGRAM
 The Emerging Civic Leaders for a Healthier Community Program provide high school-aged youth within the city of Perth Amboy hands-on experience in community health. This program aims to provide them an opportunity to make lasting change within their community. Fully immersed in health education, these participants learn about population health, develop and strengthen their leadership skills, and implement a group-designed action plan(s) that address the health issue in their community. 
                   

  WHAT DOES IT MEAN TO BECOME AN EMERGING LEADER?
MONTHLY INSTITUTE
Each member of the Emerging Leaders Program participates in a service-learning institute one Saturday per month. Each monthly meeting encompasses activities intended to develop civic engagement and leadership skills and additional information to further exploration into population health. Ultimately, the purpose of the Monthly Institute is to better prepare the youth to effectively create and implement an action plan that addresses perceived health issues in Perth Amboy. Such activities include, but are limited to:
Team building and self-assessment activities
Learning about the community health needs assessment and specific health threat to Perth Amboy
Conversations that address the perceived needs of the community
Introduction to the theory of change and data collection to measuring the progress of the action plan(s)
---
STIPEND
Emerging Leaders will be provided with a training stipend of $50 for every monthly meeting attend and $100 for each retreat attended.
SUMMER EMPLOYMENT
Each Emerging Leaders participant is expected to carry out their action plan(s) throughout the summer for a total of 8 weeks of employment receiving $10.00 per hour for 30 hours per week.
---
RETREAT
Emerging Leaders are given the opportunity to participate in two overnight retreats. Retreats are tentatively scheduled for September and June. Retreats are intended to help solidify the team bonding experience, show off their team and leadership skills, which include service skill-building, community building, personal reflection, and goal setting. Their retreats are a great opportunity to:
Build connections and relationship with their peers
Explore ways in which to define and practice leadership
Develop strategies for transforming communities
Challenge themselves through experiential exercises
Interested in becoming an Emerging Leader?
                                                APPLY NOW (Applications are now closed)
 For additional information please contact the Program Coordinator, Kaelin Conover at 732-324-2114 ext. 128 or kaelin.conover@jrfnj.org
Website Link: https://sites.google.com/view/emergingleaders2020/home
Jewish Renaissance Foundation is a grantee of New Jersey Health Initiatives—a national program of the Robert Wood Johnson Foundation.