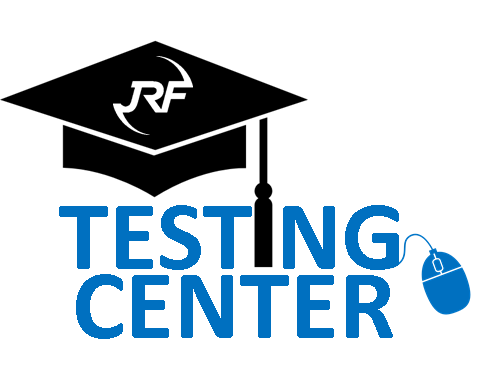 Alternative Education Institute JRF Testing Center
The Alternative Education Institute (AEI) program assists young adults from the ages of 16-24 to earn their NJ State High School Equivalency Diploma. Upon completion, the program will continue to assist our students with entrance into post-secondary education, trade school and/or employment. There are two major components in the AEI program. The Academic program which focuses on five subjects: Language Arts (Reading and Writing), Math, Science and Social Studies. The Life Skills program will allow students to build and understand skills necessary for development and success.
The AEI program is a comprehensive educational program delivered in a non-traditional learning environment. Located within Perth Amboy, the AEI program utilizes partnerships with Middlesex County Probation, Perth Amboy Police, Juvenile Intensive Supervision Program (JISP), and Middlesex County Council for Children's Services, Middlesex County Board of Social Services, and the Juvenile Justice Commission (JCC) Parole and Aftercare Division. AEI also accepts referrals from our community partners, the immigrant community, the National Literacy Directory, as well as self-referrals.
Students will learn about one's self and the benefits and positive effects of life skills necessary to meet the challenges of everyday life. These skills include but are not limited to goal setting, computer literacy, and effective communication problem-solving. The student will also learn financial literacy, workforce readiness, and college readiness The program will also allow students to participate in community service events, program activities, and developmental workshops.
Career Development
Participants will focus on developing a career plan and develop action steps to achieve their goals with the assistance of AEI case manager.
Eligibility
Must be between the ages of 16 to 24
Want to achieve NJ State High School Equivalency Diploma
Are READY, WILLING and ABLE TO TRY
Able to commit to a four-month program
Must be able to attend program hours Monday-Friday
Not in School 
Training Site
149 Kearny Ave, 2nd Floor, Perth Amboy NJ
More Information Contact:
Program Coordinator, 
Betsy Rodriguez at 732-324-2114 ext. 100 or betsy.rodriguez@jrfnj.org
Previous Funding
NJ Division of Criminal Justice
Perth Amboy Alliance for Community
Robert Wood Johnson's NJ Health Initiative
The Neighborhood Revitalization Tax Credit Program (NRTC)