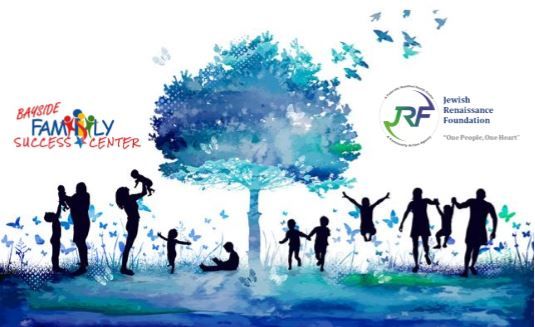 Bayside Family Success Center
---
Family Success Centers (FSC) are community-based, family centered neighborhood gathering places where any resident of Middlesex County can go for support, information, and services—with parent leadership at its center. All services are free and confidential. The purpose of the FSC is to enrich the lives of children and adults by making families and neighborhoods stronger.
The goals of the Family Success Center are to promote family well-being, link families to community services, empower and support families, provide culturally sensitive programs and help families identify and build on their strengths.
JRF's Family Success Center (FSC) adheres to the principles of Family Support practice for the delivery of all services:
---
Due to the recent COVID-19 pandemic we are currently serving virtually through Facebook and will provide virtual programs through Zoom
Through our commitment to quality services parents are empowered to advocate for their families and assume leadership roles with the FSC. Families will receive support in dealing with the stress of parenting and everyday issues. The FSC will promote positive outcomes for children, youth and families. There is an increase in parent, family, and community involvement through formal and informal support networks.
WALK IN  500 Dobranski Ave, Perth Amboy, NJ 08861
CALL 732-638-5063
Email baysidefsc@jrfnj.org
HOURS Family Success Center operating hours as follows:
Mon: 10am-5pm
Tues: 12pm-8pm
Wed: 10am-5pm
Thurs: 12pm-8pm
Friday: 10am-3pm
Sat & Sun: Closed
The JRF Family Success Center is funded by the NJ Department of Children & Families 
Take a quick peak at your child's early development. Schedule a free 30min virtual-developmental screening.