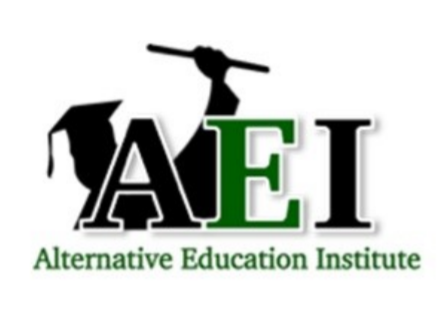 Who We Are
The Alternative Education Institute (AEI) program is a comprehensive educational program delivered in a non-traditional learning environment to help at-risk youth between the ages of 16-24 and adults over the age of 25 earn their New Jersey State High School Equivalency Diploma. Upon completion, the AEI program will continue to assist its students with entrance into post-secondary education, trade school and/or employment.
There are two major components in the AEI program; Academics and Life Skills. The Academic component focuses on providing students the skills needed in the following four subject areas: Language Arts (Reading/Writing), Math, Science and Social Studies. The Life Skills component focuses on exposing and teaching our students the skills necessary to overcome the challenges of everyday life. These skills include but are not limited to goal setting, leadership and civics, preventative health and nutrition, computer literacy, financial literacy, work readiness and college readiness.
Lastly, students will be able to meet with our AEI Case Manager to develop a transitional career plan. In having this additional resource, our students will be able to create an action plan that is designed to meet their personalized needs and goals. With the support of all AEI staff, our students will be able to achieve academic success and become self-sufficient.
Our Mission
The mission of the Alternative Education Institute (AEI) is to provide alternative educational opportunities for our students to achieve their highest potential, by acquiring the needed academic and self-sufficiency skills, to be able to further their education, have greater career opportunities and enhance their quality of life.
Our Vision
The vision of the Alternative Education Institute (AEI) program is based on the principle that students of all ages, through the effectiveness of life-long learning, will become better prepared for the future by becoming self-sufficient community members.
Eligibility Requirements
MUST BE AT LEAST 16 YEARS OLD.
MUST NOT BE ENROLLED IN SCHOOL OR ANY OTHER EDUCATIONAL PROGRAM/INSTITUTE.
MUST LIVE IN MIDDLESEX COUNTY, NEW JERSEY
MUST BE ABLE TO PROVIDE VALID DOCUMENTATION (NJ STATE IDENTIFICATION, INCOME AND ADDRESS VERIFICATION).
MUST BE ABLE TO COMMIT TO OUR (4-6) MONTH EDUCATIONAL PROGRAM.
Our Educational Services
AEI Evening Program- English
For all eligible applicants ages 16-25 and older who can commit to meeting once a week on Wednesday evening for (6) months.

Schedule:  (every Wednesday Evening) from 5:00 PM – 8:00 PM.
 AEI Saturday Spanish Program (SSP)
 For all eligible applicants 16 and older who can commit to meeting once a week on Saturday morning for (6) months.

 Schedule:  (every Saturday morning) from 9:30 AM – 12:30 PM.
 This program is only open to applicants who can speak, read and write in Spanish.
Our Team
Director of AmeriCorps and Academic Services, Tawayna Bailey
Contact Information

 Telephone: 732-324-2114 Ext. 120
Work Cell: 732-790-6256
Email: tawayna.bailey@jrfnj.org
AEI Bilingual Academic Advisor, Wendy Medina
Contact Information

Work Cell: 732-646-5570
Email: wendy.medina@jrfnj.org
Our Location
Jewish Renaissance Foundation, Alternative Education Institute (AEI)
Due to the COVID19 pandemic, all classroom instruction and programming will continue to be remote until further notice.
Phone Number: 732-324-2114 / Fax Number: 732-324-0256
 
Previous Funding
NJ Division of Criminal Justice
Perth Amboy Alliance for Community
Robert Wood Johnson's NJ Health Initiative
The Neighborhood Revitalization Tax Credit Program (NRTC)
Become An AEI Partner
Since the start of our program, the Alternative Education Institute has utilized partnerships all throughout Middlesex County, New Jersey with Middlesex County Probation, Perth Amboy Police Department, Juvenile Intensive Supervision Program (JISP), Middlesex County Council for Children's Services, Middlesex County Board of Social Services, and the Juvenile Justice Commission (JCC) Parole and Aftercare Division.
AEI also accepts referrals from statewide and local community partners, the immigrant community, the National Literacy Directory, as well as self-referrals.
If you or an organization you know is interested in learning more about how you can become an AEI Partner, please contact our Director of AmeriCorps and Academic Services at tawayna.bailey@jrfnj.org.
Follow us on Social Media
Facebook: @alternativeeducationinstitute @onepploneheart
Instagram: @jrfwantsyoutoknow
Twitter: @OnePPLOneHeart