Our Services
JRF Community Health Center is your partner in wellness. Our staff is here to help you stay healthy and care for any illness you may have.
Here are some of the basic services we offer:
Primary Care
•    Annual Physicals
•    Blood Draw for Blood Tests (Samples will be sent out to the lab for analysis)
•    Pediatrics
•    Gynecology (PAP Smear)
•    Acute & Chronic Health Management
•    Referrals to Specialists 
Mental Health Service
Individual Counseling Services 
Adolescents/Teens
Adults 
Teletherapy 
Specialties
Anxiety
Depression 
Behavioral Issues
ADHD/ADD
Anger Management
Adjustment Issues
Life Transitions
Mood Disorders 
Relationship Issues
Self-esteem
School Issues
Parent Coaching 
Grief/Loss
Trauma 
Health Insurance Enrollment
•    FREE, personalized assistance with applying for NJ Family Care and/or enrolling in Affordable Care Act coverage through the Healthcare Marketplace
 
Dental Care
•    Dental exams
•    Cleanings
•    Fillings
•    Crowns, dentures, and tooth replacements
•    Fluoride treatments
•    Gum disease treatment
•    Radiography
•    Simple extractions
•    Non-molar root canal therapies
•    Referrals for surgical care and complex diagnostic testing
 
Language Line
•    Translation services available for ALL languages to ensure effective and accurate communication of medical care!
Affordable medical care for ALL
Community Health Center Quality 
Each calendar year, HRSA Health Center Program awardees and look-alikes are required to report a core set of information, including data on patient characteristics, services provided, clinical processes and health outcomes, patients' use of services, staffing, costs, and revenues as part of a standardized reporting system known as the UDS.
To view our Health Center data please click on the link 
https://data.hrsa.gov/tools/data-reporting/program-data?grantNum=H80CS29013
JEWISH RENAISSANCE FOUNDATION INC, 
3-year project period; end date 05/31/2022     Service Area Map    Total Patients Served: 654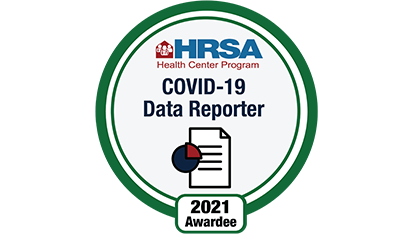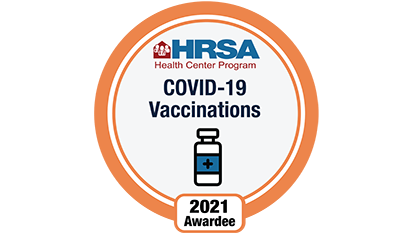 Patient Centered Medical Home (PCMH)
The JRF Community Health Center is recognized by NCQA as an accredited Level III Patient Centered Medical Home (PCMH).
What is a Patient-Centered Medical Home?
The patient-centered medical home is a model of care that puts patients at the forefront of care. A patient-centered medical home is a system of care in which a team of health professionals work together to provide all of your health care needs. Our goal is to provide care that is personalized for you.
Who is part of my medical home team?
Your primary care provider leads your care team. Other members include:
  •  Nurses
  •  Medical assistants
  •  Care managers
 • Practice support staff
The members of our team act as "coaches" who help you get healthy and stay healthy, and provide the services that are right for you.
As a Patient Centered Medical Home, we provide a model of care the provides:
Patient Centered Care:
Your care is all about you: engaging patients and families, developing relationship-based, personal healthcare, and accommodating the diverse needs, cultures, and values of our patients
Comprehensive Care:
Treating every part of you: meeting both physical and mental healthcare needs by utilizing a diverse team of care providers including: Primary Care, Behavioral Health, and Dental services
Coordinated Care:
Your care providers working together: establishing communication between families, patients, and healthcare professionals, within teams of healthcare providers, and across teams and settings.
Accessible Services
Easy access to treatment: providing same-day access, evening availability to accommodate patients outside of normal business hours and after-hours telephone access to providers.
Quality and Safety
Staying up-to-date on information and resources related to your care: evaluating and responding to patient data, committing to continuous quality improvement, and integrating health information technology to facilitate care.