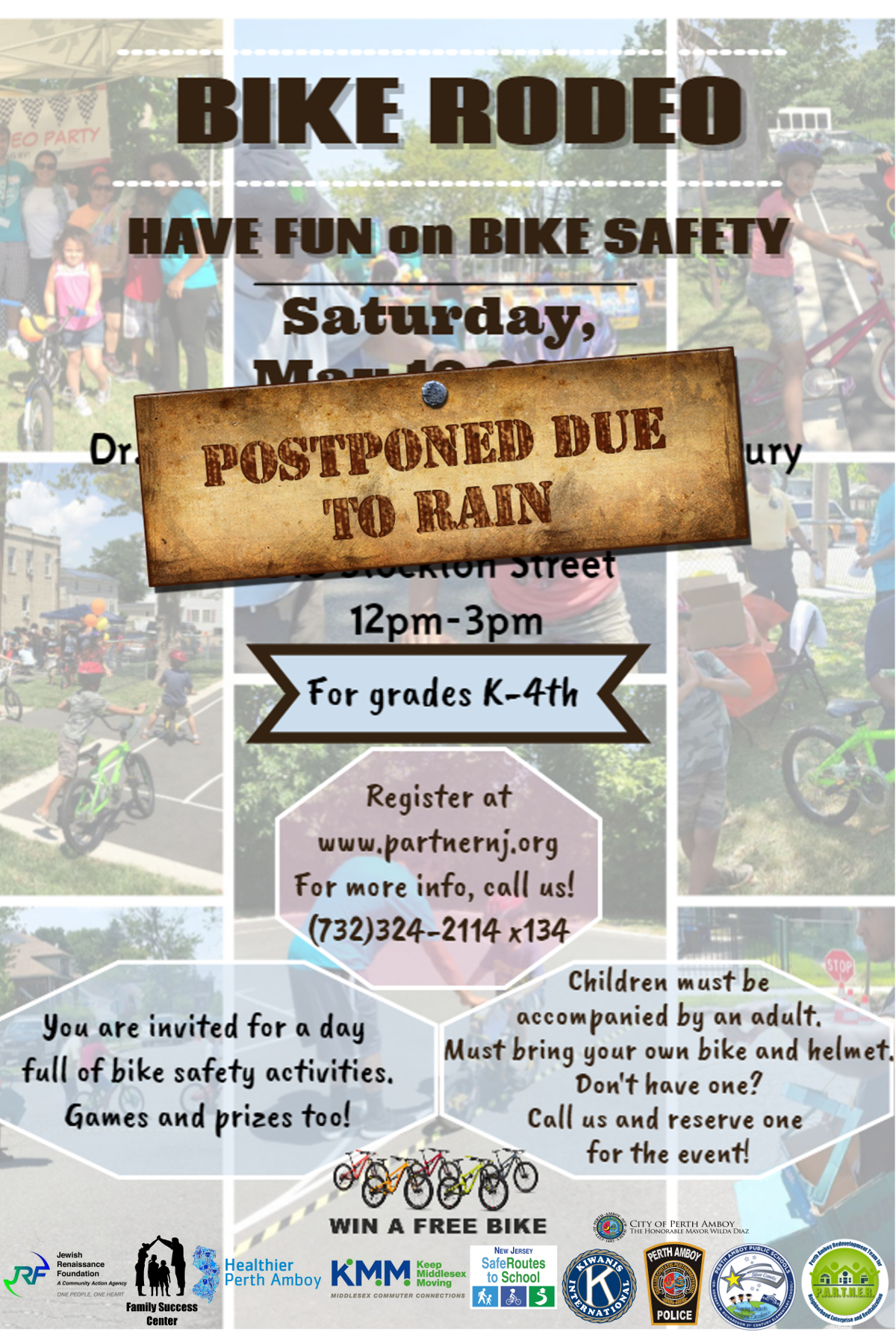 POSTPONED DUE TO RAIN
In light of the heavy rainstorm anticipated for this weekend, we are rescheduling the Bike Rodeo event scheduled for this Saturday.
Our objective for the Bike Rodeo event is to be able to reach as many young children as possible on bike safety.
Given the importance of this event and reaching our objective, we look forward to CONFIRMING A FUTURE DATE SOON!
The 2018 Bike Rodeo is a one day bicycle safety clinic targeted for youth in providing information on bike riding safety using interactive stations within an enclosed area that include:
Bike inspections
Helmet fitting
Activities on bike traffic rules
Proper Bike maintenance
This year will be its 5th annual event held at the Dr. Herbert N. Richardson 21st Century Elementary School located on 318 Stockton Street, Perth Amboy, NJ
The Youth Bike Rodeo intends to
• Educate families, children, and teens about bike safety within the community
• Promote physical activity among families and children.
• Provide interactive stations on bike inspections, proper helmet fitting, hands-on activities about bike traffic rules, and proper bike maintenance.
Collaboration between: The JRF + PARTNER-GNC + Perth Amboy Police Dept, + The Herbert Richardson Elementary School PTO and Perth Amboy Public Schools