2018 Career Fair; Opening the Door To Success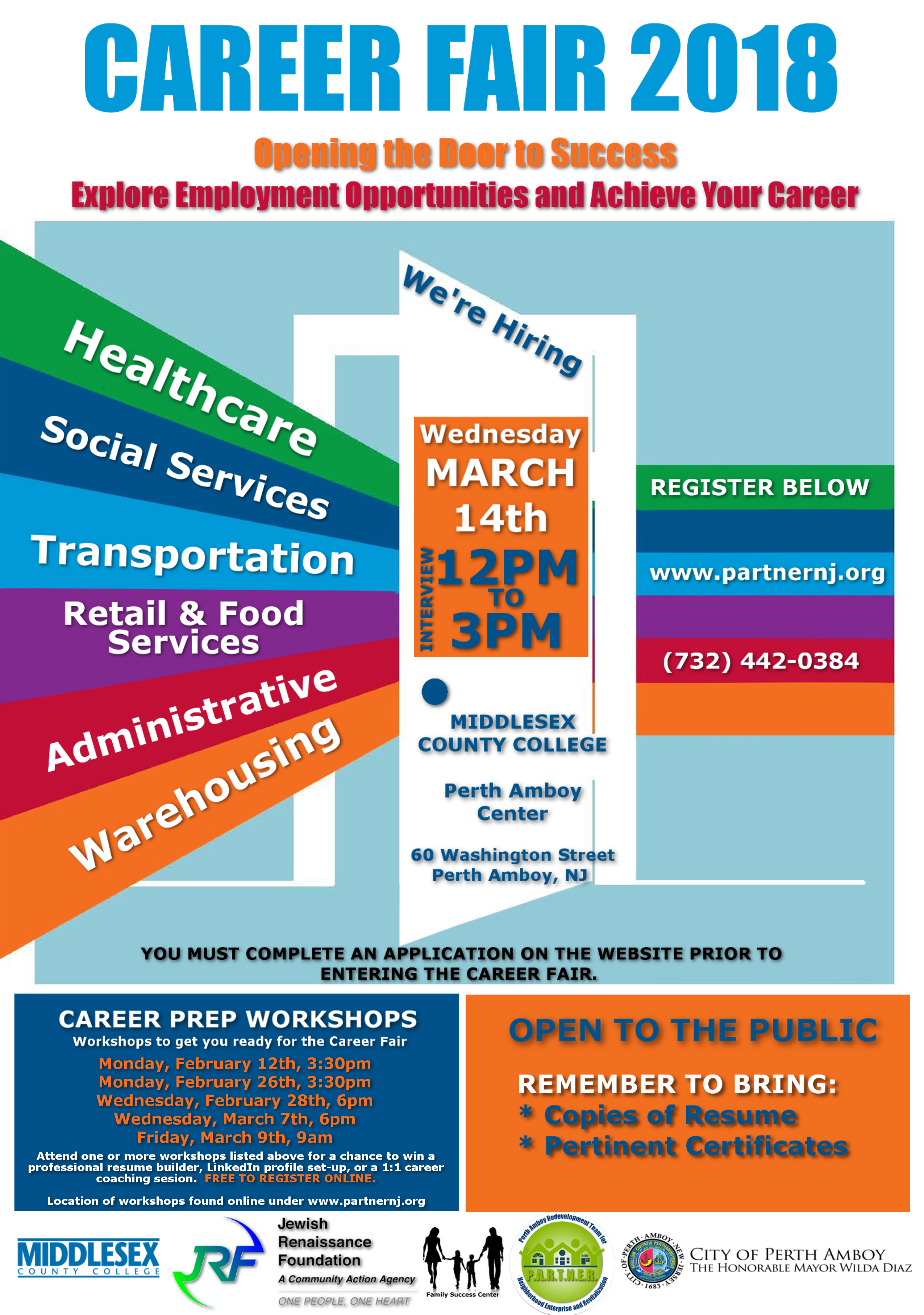 This 2018 Career Fair is in partnership with P.A.R.T.N.E.R., Middlesex County College, the Jewish Renaissance Foundation, and the City of Perth Amboy Human Services.
This fair will take place on Wednesday, March 14th from 12pm-3pm at the Middlesex County College-Perth Amboy Center located at 60 Washington Street, Perth Amboy, NJ 08861.
The objectives of the 2018 Career Fair is to:
• Identify educational resources offered at Middlesex County College (MCC) to advancing career paths in the selected fields in demand that include:
o Healthcare
o Social Services
o Transportation
o Warehousing
o Administrative
o Management Services
o Retail
o Food Service
• Identify MCC's Career Coach application as an employment tool in assisting in job search and continuing education resource
• Host employers within the industries selected available positions to recruit
• Promote career fair to all Middlesex County residents with emphasis on participants of the Work First New Jersey program and Gateway Neighborhood residents to attend
• Identify MCC's Career Pathways: a corporate and community education training resource for current employees to obtain professional credentials that are in demand, for employers
REGISTER at PARTNERNJ.ORG to attend the 2018 Career Job Fair.