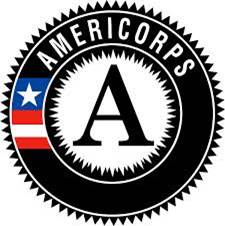 ABOUT AMERICORPS
---
On July 19, 2013, Lieutenant Governor of New Jersey, Kim Guadagno, announced 15 NJ-based organizations had received new or continued grant support from the Corporation for National and Community Service (CNCS) for their long-standing program AmeriCorps.  Among the new organizations granted funding and support was the Jewish Renaissance Foundation (JRF).
---
The AmeriCorps Program engages Americans in intensive service learning opportunities each year at nonprofits, schools, public agencies, and community and faith-based groups across the country.  The grants recently awarded this year will focus AmeriCorps resources on six key service areas.
Disaster services
Economic opportunity
Education
Environmental stewardship
Healthy futures
Veterans and military families
Through this program, AmeriCorps members will be placed in host agencies throughout Middlesex County, improving the quality of educational and community assistance programs.  Members will have the opportunity to earn up to a $5,550 educational stipend and a modest living allowance in return for their commitment and service.  Applicants must be 17 years of age or older, a U.S. Citizen, national or legal permanent resident, and be willing and able to commit to one year term of service.  Recruitment is on-going.  To learn more, visit AmeriCorps Service Opportunities. 
For more information about the National AmeriCorps Program, go to http://www.nationalservice.gov/programs/americorps.
---
Help us Celebrate
Beyond showing appreciation for AmeriCorps members, one of our main goals for the week is to increase overall awareness of the valuable contributions they make to communities. So this is the time we go all out to thank our members and get others to thank them too, share our impact, and show our "A." We also want to have some fun, because after all, service is hard work ... and a little fun keeps us motivated. This year, AmeriCorps Week will be celebrated across the country on March 4-11, 2017.