Welcome To the JRF Website!
We exist to raise awareness for our cause and bring change to the lives of those we serve in our community. With your help we can make a difference. Our website furthers our mission by providing ways for you to learn more and get involved. Thanks for visiting. Your support is appreciated.
Our Mission
The Jewish Renaissance Foundation (JRF) is a non-profit nonsectarian organization founded by individuals who feel compelled to act upon the teachings of the Jewish faith.  We believe as citizens in a democratic society, we must respond to the needs of our neighbors and share our talents and resources.  The JRF is committed to helping families, which are the basic unit of our society.
Our Vision
We believe in changing lives by creating hope and self-sufficiency, and we succeed by providing individuals, children and families with essential health and human services, community development and youth programs. Our life-improving services extend across all cultures and faiths, regardless of economic status.
Our programs are designed to further our mission and provide much needed services for our constituents.
Take a look.

Fundraisers and events help us raise awareness and generate crucial resources to serve our community. Join us at our next event and see how you can get involved. Find out more.
How to Donate with a Purpose to Disaster Relief
Posted on 09/25/2017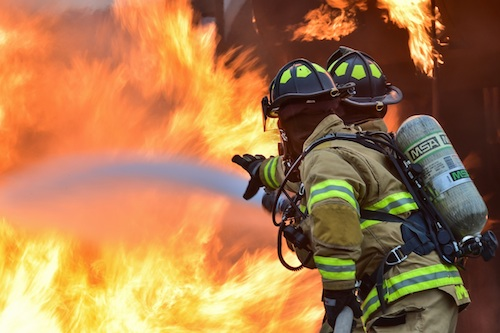 Floods, fires, hurricanes, earthquakes… we've seen them all. In recent weeks, powerful natural disasters have been popping up all over the world, including in the United States. We've watched the news with heartbreaking images of people who lost their homes, their belongings and even loved ones to the devastating impact of these disasters.
When leading an altruistic lifestyle, it's vital for the national community to come together during times like these and show support for our neighbors. It can be difficult to decide how to give, what you can give or even where to give to. Today let's take a closer look at how to donate with a purpose to disaster relief.
1. Provide financially.
Some of the greatest support you can give to victims of a natural disaster is financial. Whether it's $5 or $500, your contribution helps make a difference in providing necessary resources. The greatest benefit of a financial gift is the organization can use your donation for whatever they need, including some needs you probably wouldn't be able to help with otherwise, such as providing medical equipment or temporary housing. Some donors may feel like financial gifts are less involved and "cold-hearted," but in fact, they oftentimes fill the greatest area of support.
2. Give (valuable) supplies.
If financial giving doesn't fit, helpful supplies are always appreciated. Before giving items, though, check and see what the organizations and victims in the area need most. While donations are always appreciated, unnecessary items can sometimes create issues themselves, when people don't particularly need them and there is nowhere to store them. Check with the organization or knowledgeable volunteers beforehand to see what items are most needed, then give those to the disaster relief to help the area.
3. Donate blood.
In crisis situations such as these, blood is often a huge necessity that can sometimes be forgotten. If you're able, consider donating to a national bank that can transport the blood to the disaster area. Your blood could be the difference in a life or death situation for a victim, so check out drives in your area and see if you can give.
4. Research the organization beforehand.
In order to donate with a purpose, you first want to be sure the organization you're giving to is rooted in their purpose. Try to research organizations beforehand to find ones with low administrative fees, where your donation can reach the most victims possible. Check and see if the organization has their own employees and volunteers on the ground in the area, or if they work more to financially support other groups already there. Once you have a strong understanding of the agency, you can donate confidently and know your contribution is going directly to those most in need.
5. Find a local charity.
If national nonprofit organizations aren't really your speed, search for local charities in the area that are working to support the victims. Oftentimes, local charities are great to donate through because of their lower administrative costs and more hands-on approach. Research organizations in the surrounding community and see if any are able to accept donations at the time for you to contribute.
With situations going on right now in the United States and across the world, it can be difficult to decide how to get involved with supporting the victims of natural disasters. Try out some of these tips to give your contribution value and help the most people possible.