Welcome To the JRF Website!
We exist to raise awareness for our cause and bring change to the lives of those we serve in our community. With your help we can make a difference. Our website furthers our mission by providing ways for you to learn more and get involved. Thanks for visiting. Your support is appreciated.
Our Mission
The Jewish Renaissance Foundation (JRF) is a non-profit nonsectarian organization founded by individuals who feel compelled to act upon the teachings of the Jewish faith.  We believe as citizens in a democratic society, we must respond to the needs of our neighbors and share our talents and resources.  The JRF is committed to helping families, which are the basic unit of our society.
Our Vision
We believe in changing lives by creating hope and self-sufficiency, and we succeed by providing individuals, children and families with essential health and human services, community development and youth programs. Our life-improving services extend across all cultures and faiths, regardless of economic status.
Our programs are designed to further our mission and provide much needed services for our constituents.
Take a look.

Fundraisers and events help us raise awareness and generate crucial resources to serve our community. Join us at our next event and see how you can get involved. Find out more.
Celebrating Peace Officers Memorial Day
Posted on 05/15/2017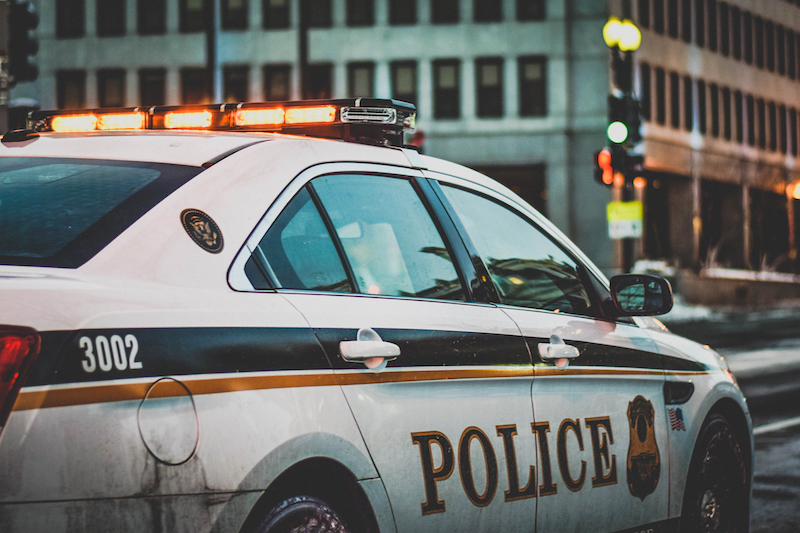 Happy May 15th! In 1962, President Kennedy proclaimed this day as National Peace Officers Memorial Day, and the week in which it falls to be National Police Week. Established by a joint resolution of Congress, National Police Week pays special recognition to local, State and Federal law enforcement officers—particularly those who have lost their lives in the line of duty for the safety and protection of others.
On this day, flags are flown at half-staff in memory of the officers who have fallen in the line of duty. Organizations such as the National Law Enforcement Officers Memorial Fund (NLEOMF), Fraternal Order of Police/Fraternal Order of Police Auxiliary (FOP/FOPA) and Concerns of Police Survivors (COPS) come together to commemorate this week and honor the officers.
How can you celebrate Peace Officers Memorial Day and National Police Week and pay homage to officers around the country? Here are some ideas to get started.
1. Thank your local police station.
One simple way to recognize Peace Officers Memorial Day and National Police Week is to thank your local police station. This can be anything from drafting an email, writing a Facebook post or stopping by the station.
Put together a basket of goodies for the officers to enjoy, or, if you have children, have them write handwritten notes thanking the officers for their service. In an often thankless profession, this is a great opportunity to give officers valuable gratitude.
2. Recognize their service.
According to COPS, about 140-160 officers are killed while on duty each year. Today, FOPA will organize the 36th Annual National Peace Officers' Memorial Service at the United States Capitol in Washington, D.C. The event often draws thousands of people from all over the U.S. who come to recognize the service of the nation's officers.
It will be followed by the placement of a memorial wreath at the National Law Enforcement Officers Memorial wall, which features the names of more than 19,000 law enforcement officers who have been killed in the line of duty.
While it can be pretty difficult to travel all the way to Washington, D.C., you can still recognize the service of officers past and present. Take some time today to share the occasion with your loved ones, learn about the value of the police force or even get to know an officer. The more we understand and share in the significance of peace officers, the more we can appreciate their service for public safety.
3. Use #PeaceOfficersMemorialDay.
Finally, share the news about Peace Officers Memorial Day and National Police Week by posting about it on social media with the hashtags #PeaceOfficersMemorialDay and #NationalPoliceWeek. This will continue to help get the word out about this day and encourage others to get involved. Officers themselves will even be able to see these hashtags and feel the appreciation all across the country.
Today, live an altruistic life by celebrating Peace Officers Memorial Day and continue this week by commemorating National Police Week. Together, we can recognize the officers who have given their lives in service of others, and come together as one in conversation of how to best serve the world.